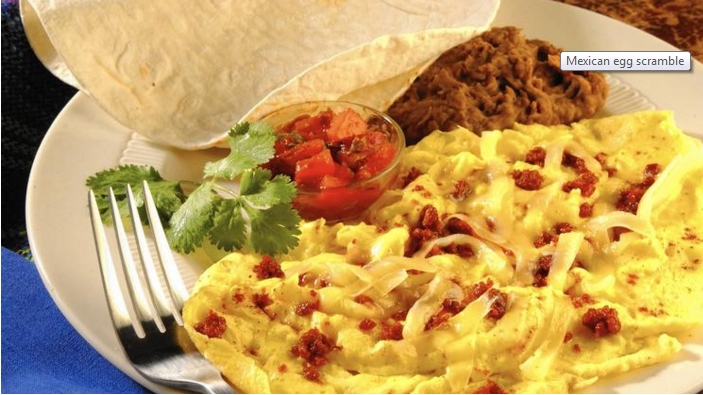 Muscadet and Mexican food pairing – Chicago tribune
I found this very nice article in the Chicago Tribune about pairing mexican dishes with our Clos de l'Oiselinière 2004.
Whether you have them for a weekend breakfast or a simple weeknight dinner, the well-spiced Mexican scramble calls out for a white wine with character and acidity, like the three disparate suggestions here.
MAKE THIS
Mexican scramble
In a bowl, whisk together until blended: 8 eggs, 1/3 cup water, 1/2 teaspoon each salt and chili powder, and 1/4 teaspoon cumin. Heat a nonstick skillet over medium-high heat; add 4 ounces fresh chorizo sausage, casing removed. Cook, breaking up pieces, until sausage is cooked through, about 10 minutes. Pour off all but 1 tablespoon fat. Add eggs. Cook, stirring gently, until almost set, about 4 minutes. Sprinkle eggs with 1/2 cup shredded Mexican cheese (mixture of cheddar and Monterey Jack). Cook 1 minute. Remove from heat. Serve with warm tortillas, salsa and refried beans. Makes: 4 servings
Recipe by Raeanne S. Sarazen
DRINK THIS
2004 Chereau-Carre Les Clos du Chateau l'Oiseliniere Muscadet Sevre et Maine, Loire, France: Aged Muscadet is gaining traction, and this is a most memorable example of it. Here the acidy zing of Muscadet in its youth has transformed into something rounder and more tactile. The tart citrus notes of fresh Muscadet have evolved into savory spices and herbal notes that will make for an interesting complement to this Mexican-inspired egg dish.